Description
Description

---
The days of selling door to door are well over. In this Digital and soon becoming APP age, anyone in a professional sales position MUST become prolific at using social media tools to develop buyer relationships. In 2018 you can expect for an even more competitive market, especially in New York City, where people from all over the world are flocking to stake their own claim at a successful career or their own business.
LinkedIn is a vast growing B2B sales driven social network and CAN be a total source for qualified lead generation on an ongoing basis when utilized correctly on a daily basis. Jasmine Sandler, a Google awarded LinkedIn Sales and LinkedIn Marketing Trainer, author and Social Selling Keynote Speaker will be leading her 4-part LinkedIn Sales Intensive Course in February 2018 at Keller Williams NYC. She has helped millions use LinkedIn as their #1 professional sales tool in a Digital Age. This LinkedIn Sales course is intended for professional salespeople and entrepreneurs in New York City.
---
WHY ATTEND THIS LINKEDIN SALES INTENSIVE ?

By attending this LinkedIn intesive, you will walk away with everything you need to up your sales game on LinkedIn. The course includes a full action packed workbook as well as 4-part lecture on everything you need to know about selling on LinkedIn in 2018. Here is what you can expect by registering for the course today:
Day 1 – Developing Your Personal Selling Brand for LinkedIn
A deep dive into creating your personal selling brand. Includes your focus, voice, content, frequency, positioning.
Day 2 – How to Make Your LinkedIn Profile Visible & Engaging
LIVE Examples and instructions on how to boost your profile for targeted customer visibility and how to use LinkedIn daily to drive engagement.
Day 3 – How to Effectively Use the LinkedIn Tools for Selling
Deep review of ALL related LinkedIn Tools for Marketing, Branding and Selling and best practices for daily use.
Day 4 – Leveraging your LinkedIn Personal Brand for Your other Business Development Efforts
How to use your new powerful LinkedIn Personal Brand across your other business development efforts to increase your client conversion.
Days & Hours
February 6, 8, 13 and 15 from 12:30-2:30.
---
WHY JASMINE SANDLER?
Jasmine Sandler is heralded by millions for her work in delivering results-driven Social Selling Training. She has authored several books on LinkedIn Marketing and Social Selling as well as called upon to create custom LinkedIn Sales Training courses for countless organizations. Jasmine Sandler has delivered over 300+ Keynote Speeches on Social Selling to executives and independent sales reps at major organizations.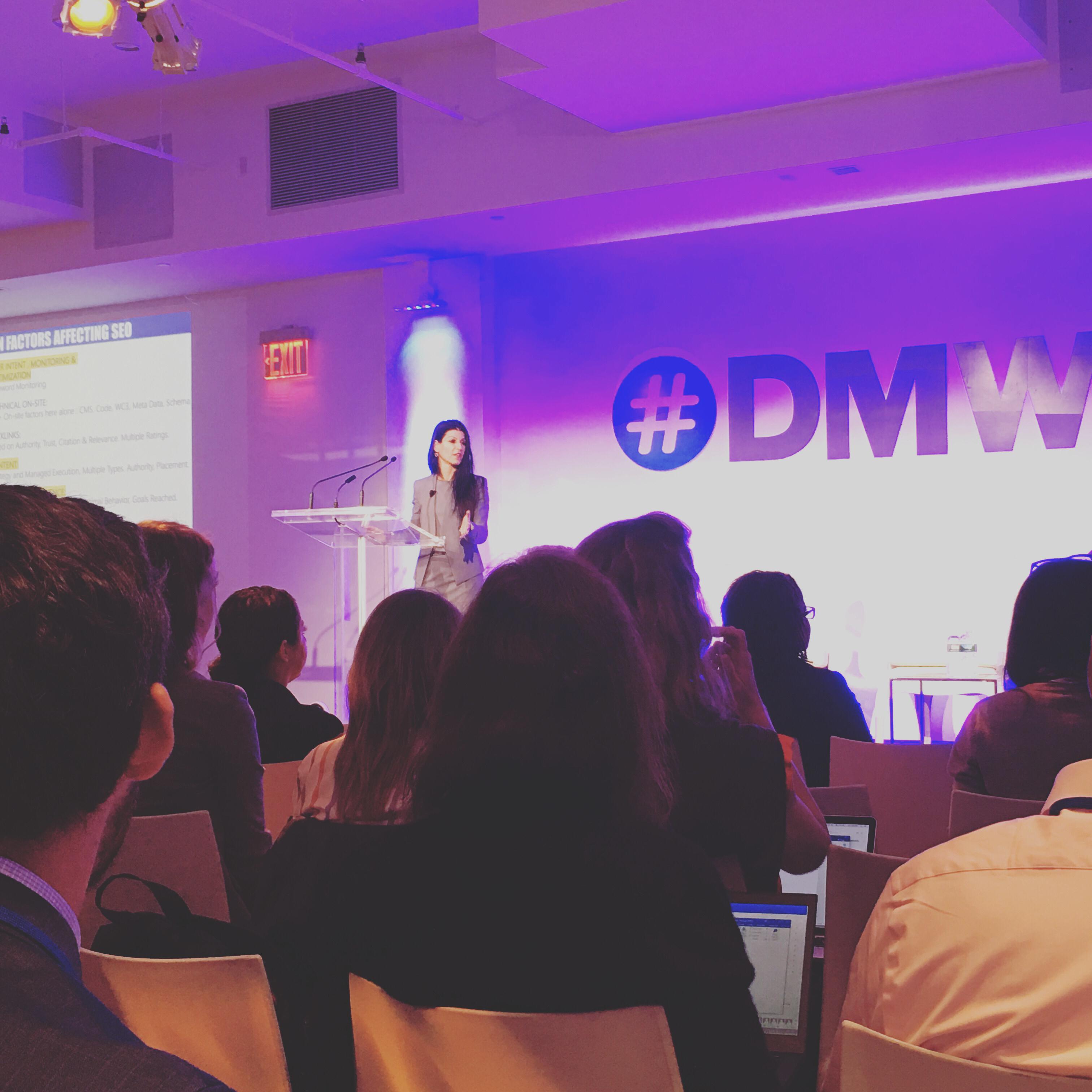 See what a recent meeting planner had to say about Jasmine Sandler as a Social Selling Trainer: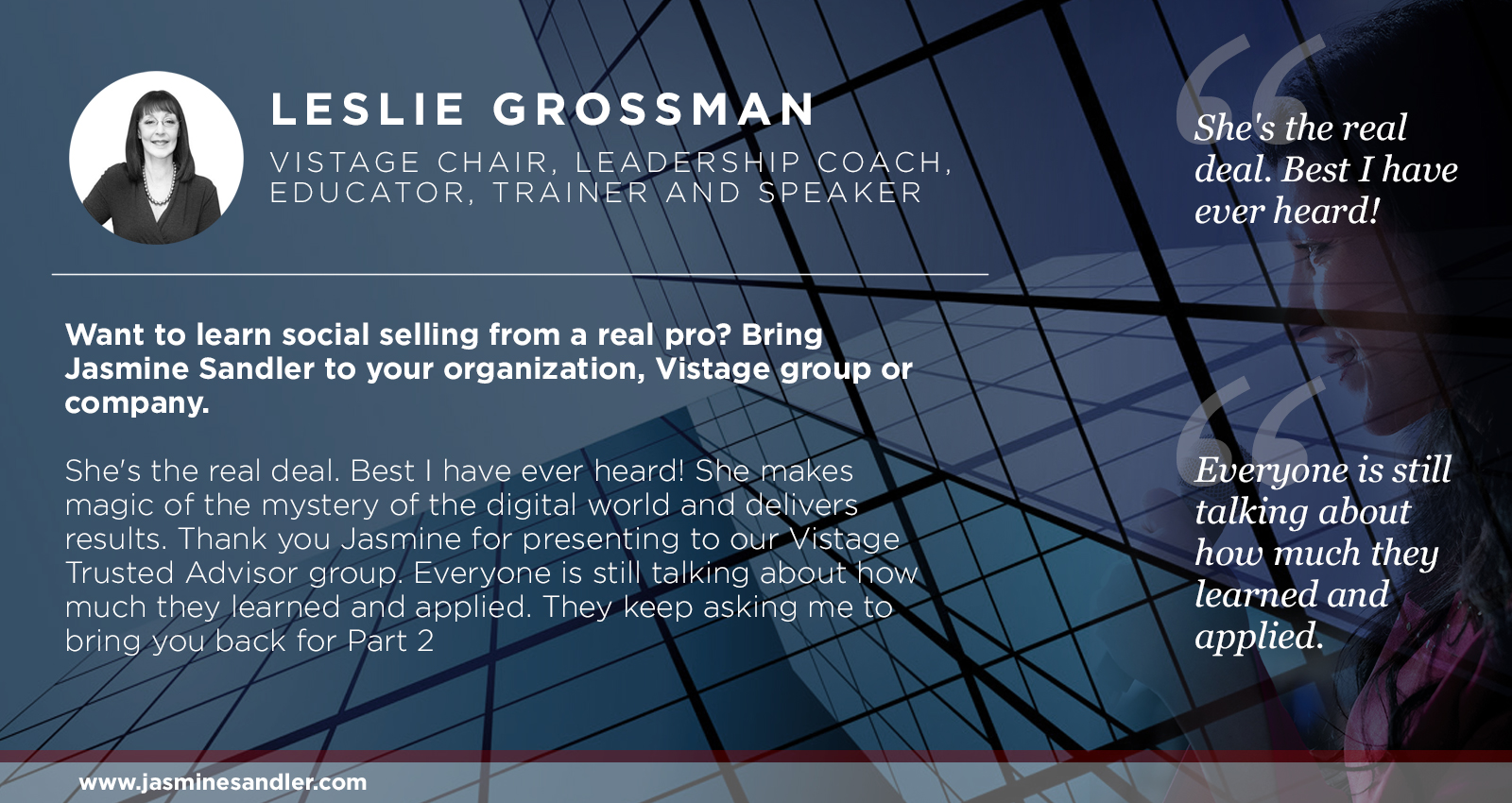 ---
ABOUT THE HOST AND THE VENUE
Hosted by Keller Williams Midtown NYC, a leader in NYC real estate, the space is a bright and comfortable learning environment and complete with all the furnishings for a relaxed experience.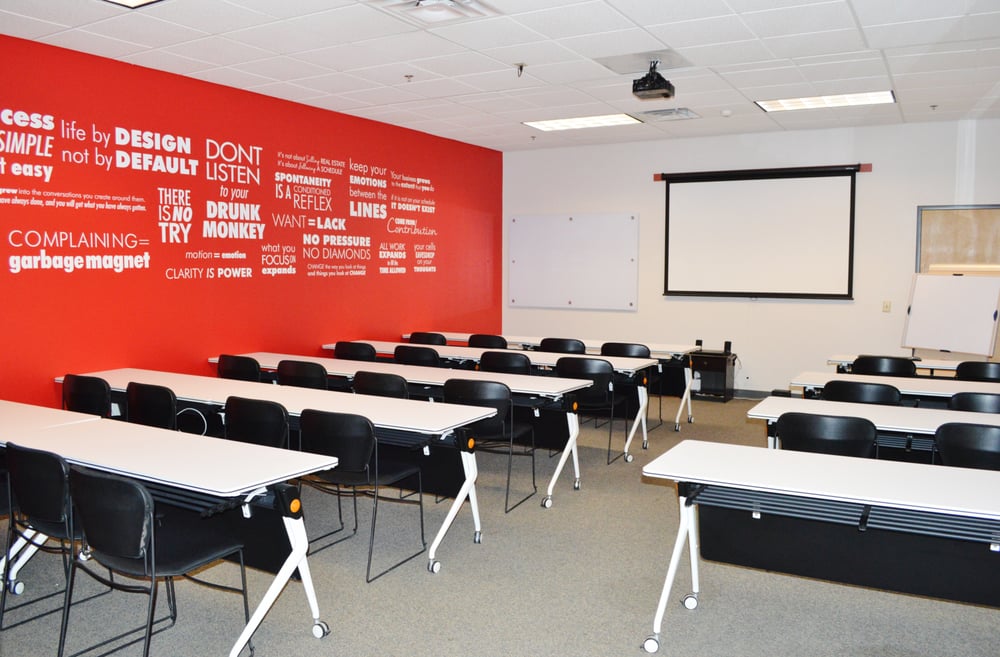 ****REGISTER FOR THIS COURSE BEFORE IT SELLS OUT!
(REFUNDS ONLY GIVEN IF THERE IS A CHANGE BY THE HOST)